This site uses cookies. By continuing to use this site, you are agreeing to our use of cookies.

Learn More.
Free Steam
7.04:
====

* Hurricane Pike recipe increased from 250 to 500
* Silver Edge recipe increased from 300 to 500
* Ghost Scepter cooldown reduced from 25 to 20
* Sange and Yasha proc chance increased from 35% to 40%
* Heaven's Halberd cooldown reduced from 22 to 18
* Slippers of Agility are no longer available in the Side Shop

* Centaur: Stampede Scepter damage reduction reduced from 50% to 40%
* Monkey King: Primal Spring slow rescaled from 40/50/60/70% to 30/45/60/75%
* Monkey King: Spring winding up sound effect can be heard by nearby enemies
* Magnus: Base attack time increased from 1.7 to 1.8
* Magnus: Reverse Polarity cooldown increased from 120/110/100 to 120
* Abaddon: Strength gain reduced from 2.7 to 2.5
* Abaddon: Mist Coil projectile speed reduced from 2000 to 1600
* Lifestealer: Base damage reduced by 2
* Keeper of the Light: Base damage reduced from 43-57 to 43-50
* Brewmaster: Drunken Brawler cooldown reduced from 16/14/12/10 to 13/12/11/10
* Nature's Prophet: Level 10...

Play
Killing Floor 2
for FREE starting now through Sunday at 1PM Pacific Time. You can also pickup
Killing Floor 2
at 50% off the regular price!*
If you already have Steam installed,
click here
to install or play Killing Floor 2. If you don't have Steam, you can download it
here
.
*Offer ends Monday at 10AM Pacific Time
​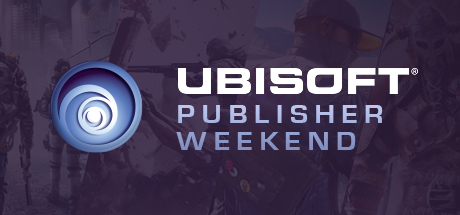 Save up to 75% on
Ubisoft games
as part of this week's Weekend Deal*!
*Offer ends Monday at 10AM Pacific Time.
​

Today's Deal: Save 75% on
Punch Club
!*
Look for the deals each day on the front page of Steam. Or follow us on
twitter
or
Facebook
for instant notifications wherever you are!
*Offer ends Saturday at 10AM Pacific Time
​