This site uses cookies. By continuing to use this site, you are agreeing to our use of cookies.

Learn More.
Free Steam
Updates to Garry's Mod have been released. The updates will be applied automatically when your Steam client is restarted. The major changes include:
Garry's Mod
Added new spawnicons
Added support for spawning TF2 Spy with masks
Added 'proper' thirdperson animations
Added sv_max_usercmd_future_ticks (default: 5) should prevent speedhacks.
Added support for per-map particle systems
Fixed crash in Entity:TranslateBoneToPhysBone()
Fixed crash when closing with the help window open
Fixed zombie crash
Fixed bone follower crash (when using unsuitable model)
Fixed crash exploit when Script Enforcer was enabled
Added luaJIT
Added support for Vector * Vector
Added Entity:SetRenderFX( kRenderFx* )
Added "Depth" and "SizeMode" key values for render targets.
Fixed quotes in GLONReturning true in PrePlayerDraw will prevent them from being drawn
RailWorks SD40-2 Burlington Northern Add-on is available on Steam.
The
SD40-2 Burlington Northern
shares the same basic superstructure as the SD38-2 as it uses the same 16-645E3 engine (with turbo charging modifications). The Dash 2 also has longer front and rear porches than other models, making for distinguishing features when comparing locomotives. Another alteration from previous designs is the three radiator grilles mounted on the roof, where previously there were only two.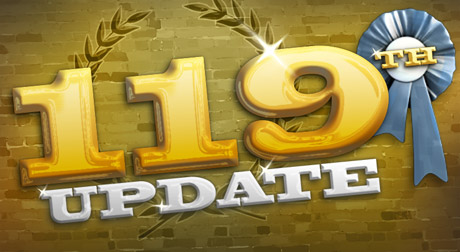 Today marks the 119th (or so) update to Team Fortress 2.
We think that calls for a
celebration
.
To coincide with today's update, we are pleased to announce that our friends at The IP Factory will be releasing a limited edition collector's statue of the Heavy, which is the first in their 12 inch Team Fortress 2 line of collectible statues. The Heavy will come in both BLU and RED team versions and numbers are strictly limited.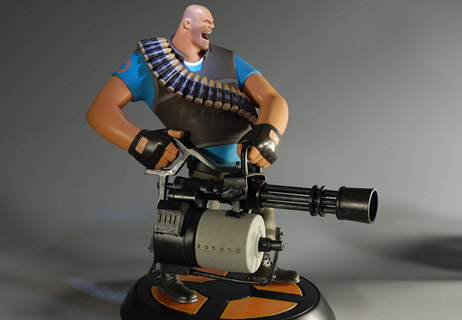 The IP Factory will begin accepting Heavy statue pre-orders on Monday 3rd May 9.00am.
To grab a sneak peak of the Heavy statue in all of his glory visit their website at
www.gamingheads.com
.