Free Steam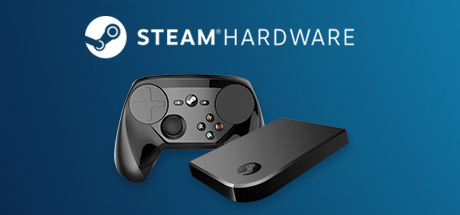 Save up to 95% on
Steam Hardware
as part of the Intergalactic Summer Salel*!
*Offer ends Thursday, July 5th at 10AM Pacific Time
​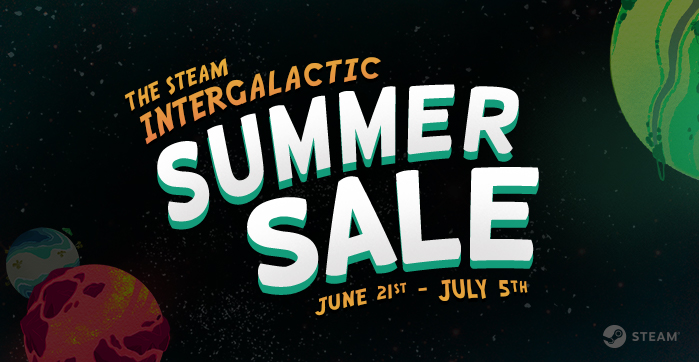 The
Steam Intergalactic Summer Sale
is here! For the next fourteen days, take advantage of huge savings throughout our store on over ten thousand games. You can also help unlock free games by playing our
Summer Saliens Game
.
Today's Featured Deals include:
Player Unknown's Battlegrounds 33% off
Fallout Franchise up to 50% off
Dead Cells 40% off
Grim Dawn 70% off
Everspace 67% off
Tyranny 66% off
Nino Kuni II 40% off
Dark and Light 50% off
and many more
Along with the sale is the
Summer Saliens Game
. Team up with other Saliens to fight The Duldrumz on different planets and free the abducted games. Gain XP as you battle, level up, unlock new abilities, and win cosmetic items to deck out your Salien. Plus, get Summer Sale Trading Cards just for playing.
Choose to battle on a planet that piques your interest and you'll...


For a limited time, get
Swords & Soldiers HD
free!* Add the game to your Steam account now, and keep it forever!
Rewrite history as you take control of the brutal Vikings, the devious Aztecs or the crafty Chinese in their global quest to win the favour of the Gods! Swords & Soldiers is a side-scrolling strategy game that lets you control an entire army and lets you wield devastating magical abilities.
Love the original? Check out
Swords & Soldiers II Shawarmageddon
coming to Steam this Fall!
*Offer ends June 20 at 10AM Pacific Time
​

​